Comments From Our Community
"$76,239 In First 30 Days"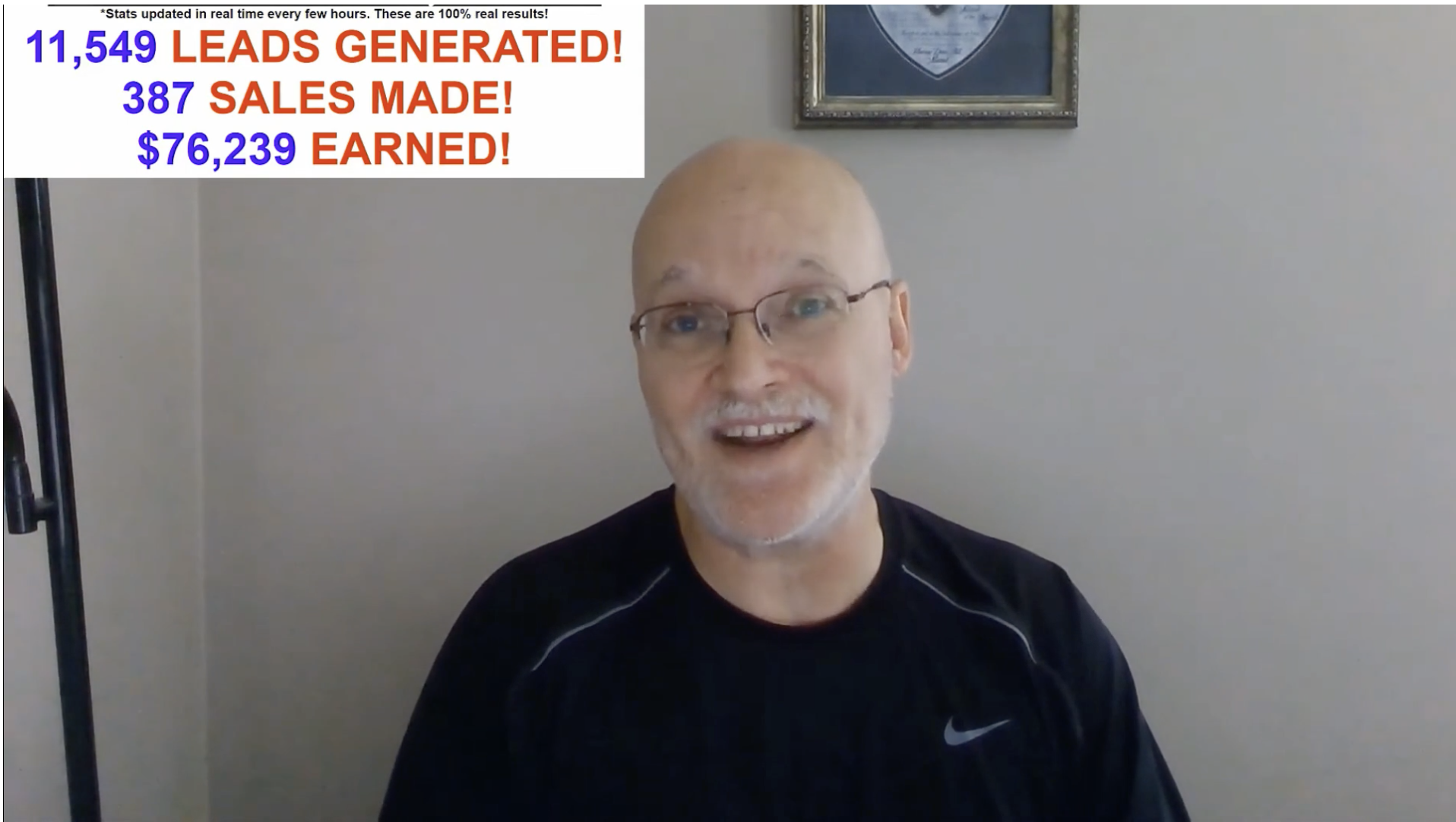 It automated my business from start to finish, and the results have been outstanding. Just in the first 30 days, we've generated 11,549 verified leads. Out of that, we've done 387 sales and $76,239 in earnings.
- John Valley
"Over $50,000 With First 3 Bot Conversations"

I was very unbelieving that a bot could be useful in my business, but it's proven me wrong. It's available 24/7 and it's generated $50,000 with it's first 3 conversations!
- Gordon L
"$5,263 Paycheck From 40 Minutes Of Work A Day"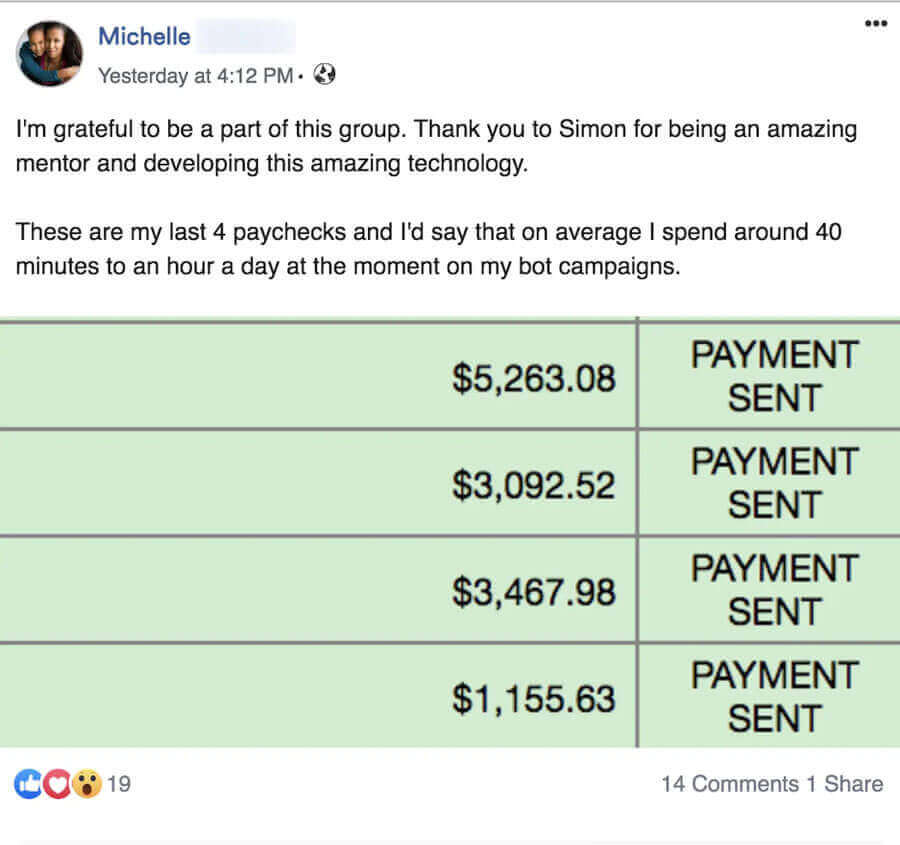 I'm grateful to be a part of this group. Thank you to Simon for being an amazing mentor and developing this amazing technology!
These are my last 4 paychecks and I'd say on average I spend around 40 minutes to 1 hour a day at the moment on my bot campaigns.
- Michelle A
"In ONE Day I Made More Than I Did In One Month In My Old Jobs'"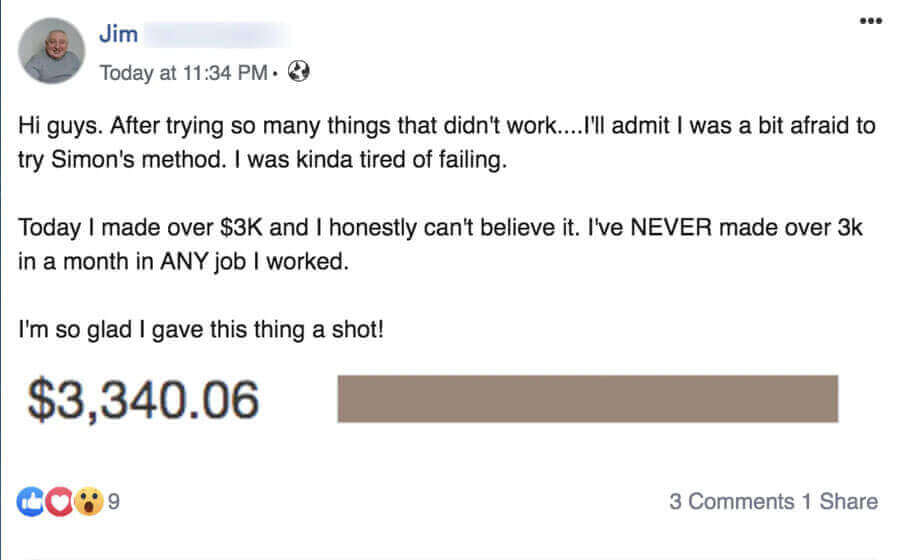 After trying so many thing that didn't work, I'll admit I was a bit afraid to try Simon's method. I was kinda tired of failing.
Today I made over $3,000 and I honestly can't believe it. I've NEVER made over $3,000 in a whole month in ANY job I worked.
I'm so glad I gave this thing a shot!
- Jim W
"Just Landed My First $1,000 Day By Doing What Simon Told Me"

Just landed my first $1,000 day! Thank you Simon. All I did was what you told me to.
- David R
"Got My First Sale In 6 Hours After Pushing The Traffic Button"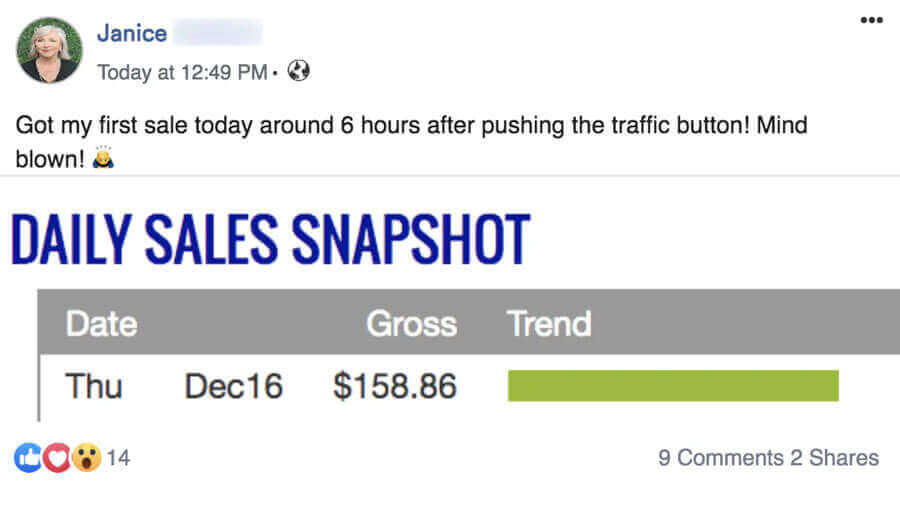 Got my first sale today around 6 hours after pushing the traffic button! Mind blown! 🤯
- Janice A
"I've Never Got A Higher ROI'"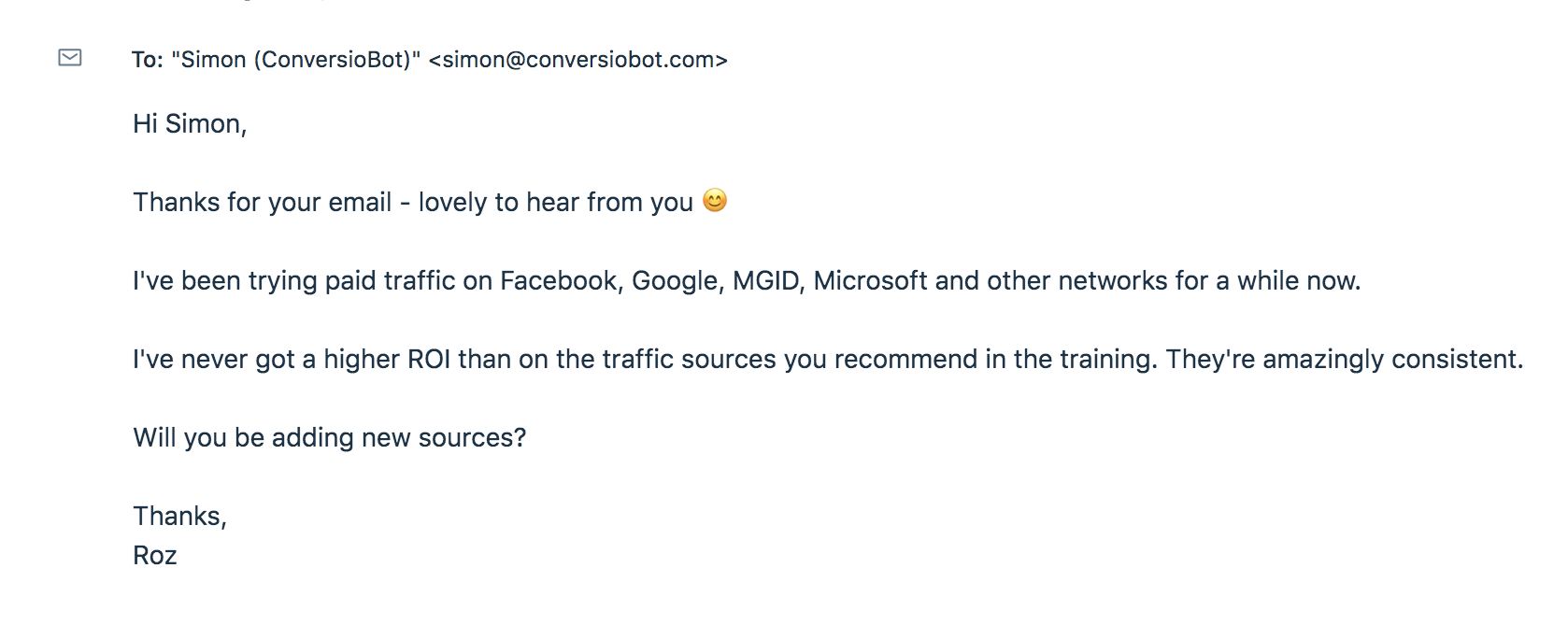 I've been trying paid traffic on Facebook, Google, MGID, Microsoft, and other networks for a while now. I've never got a higher ROI than on the traffic sources you recommend in the training. They're amazingly consistent.
- Roz H
"The Most I've Grown My E-Mail List In The Last 3 Years"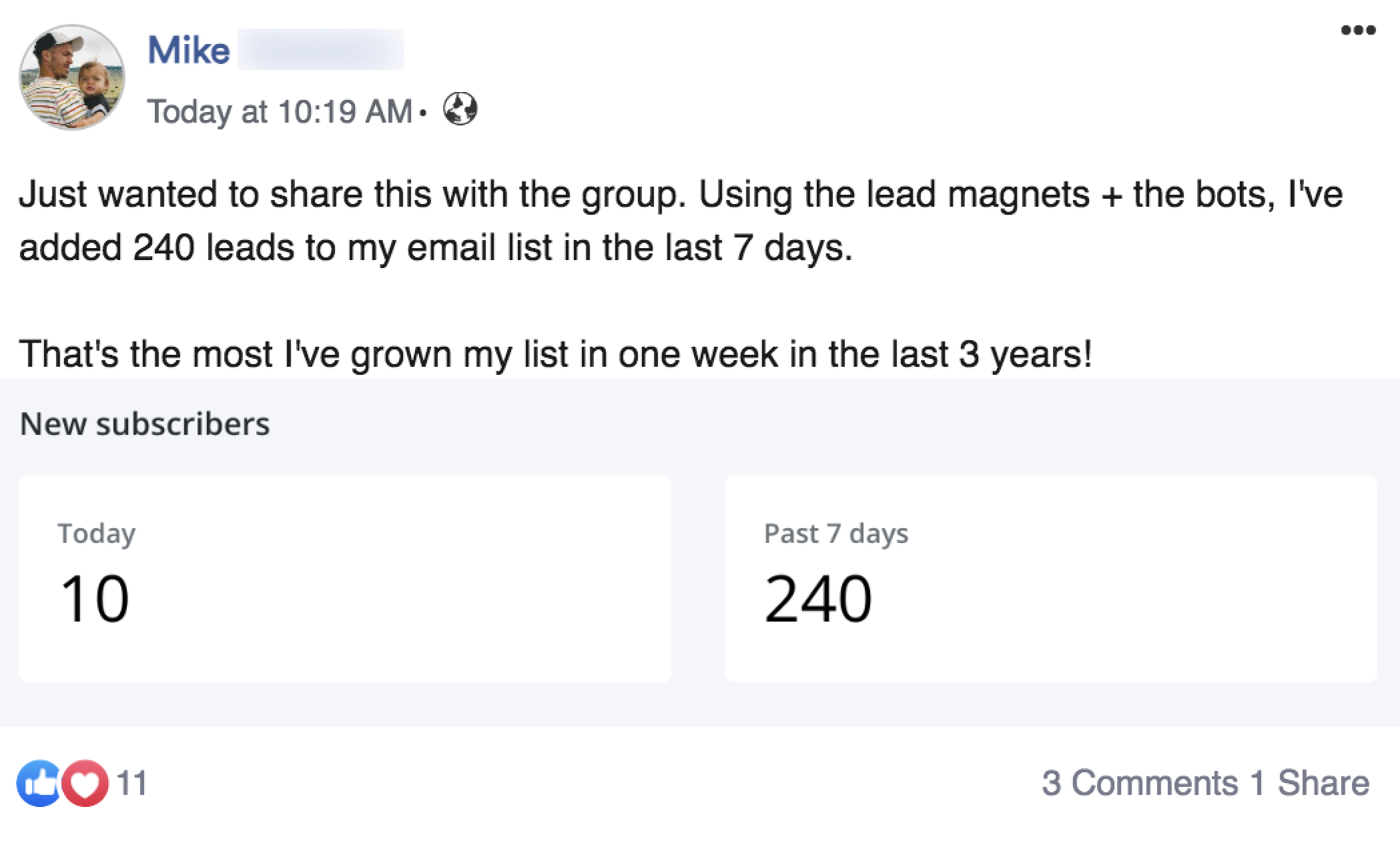 Using the lead magnets and the bots, I've added 240 leads to my email list in the last 7 days.
That's the most I've grown my list in 1 week in the last 3 years!
- Mike W
"$5,967,488 In 3 Years On ClickBank"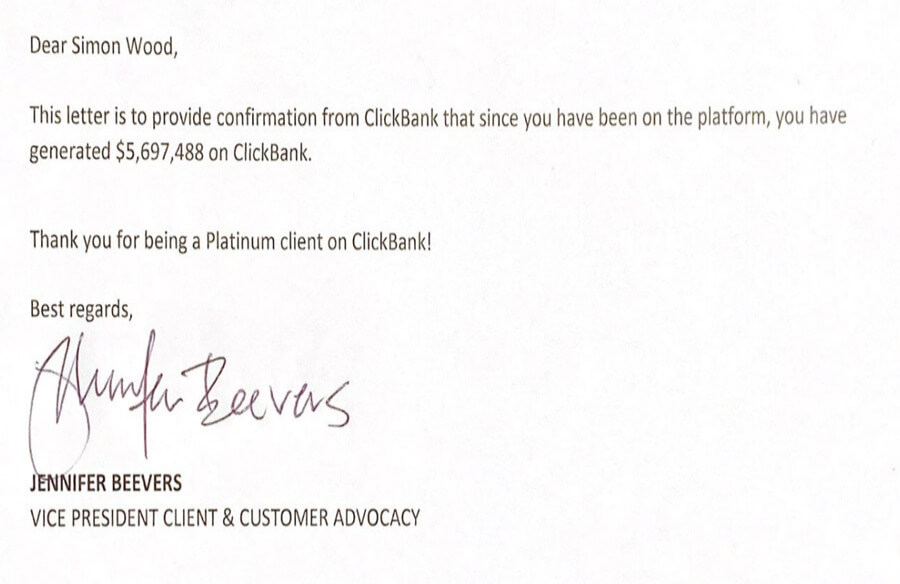 This letter is to provide confirmation from ClickBank that since you have been on the platform, you have generated $5,967,488 on ClickBank.
Thank you for being a Platinum client on ClickBank!
- Jennifer Beevers (VP Client & Customer Advocacy, ClickBank)
"Barely A Month In & I'm Making $100+ A Day"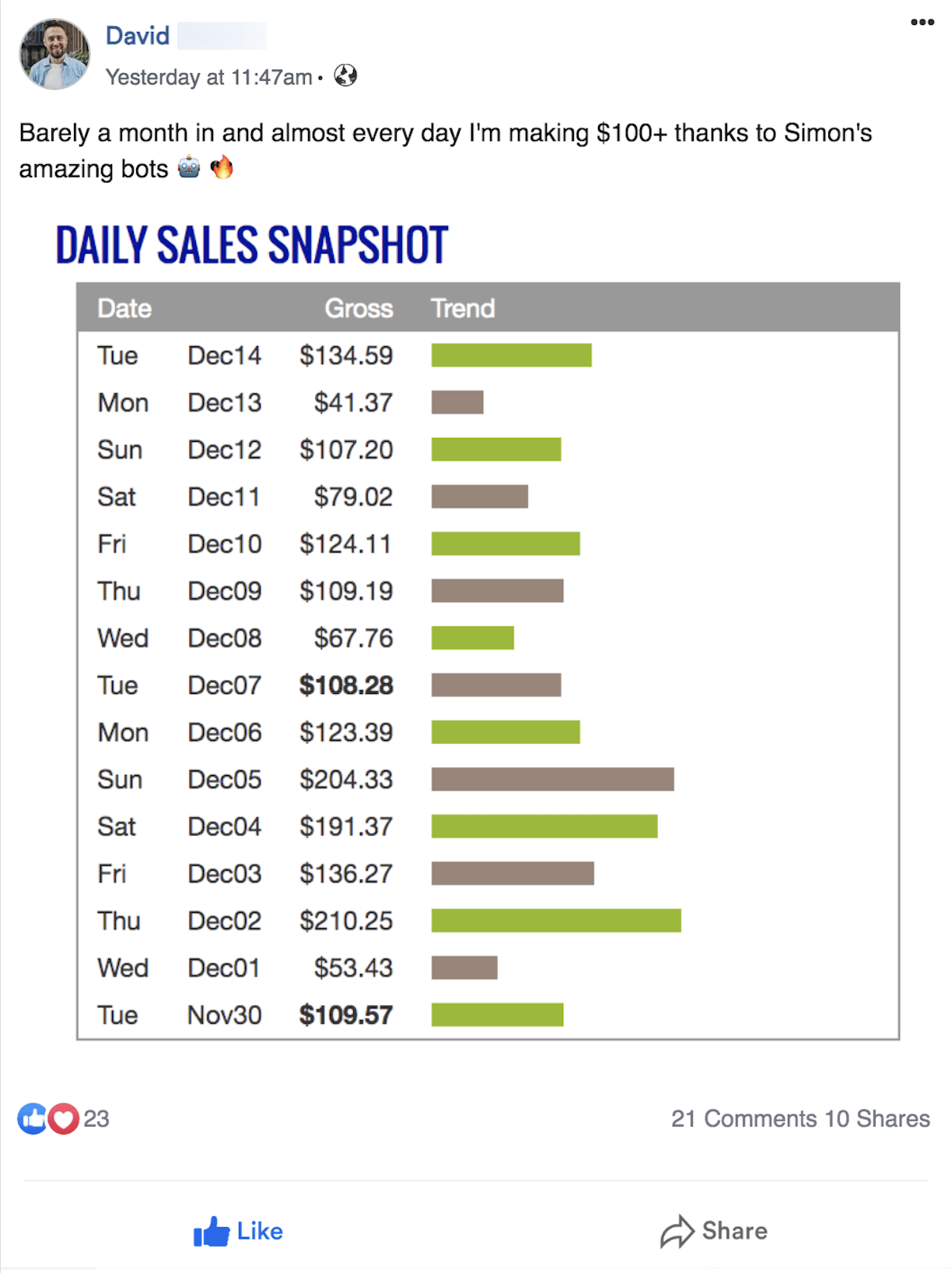 Barely a month in and almost every day I'm making $100+ thanks to Simon's amazing bots.
- David J
"My E-Mail List Grew 500% Faster"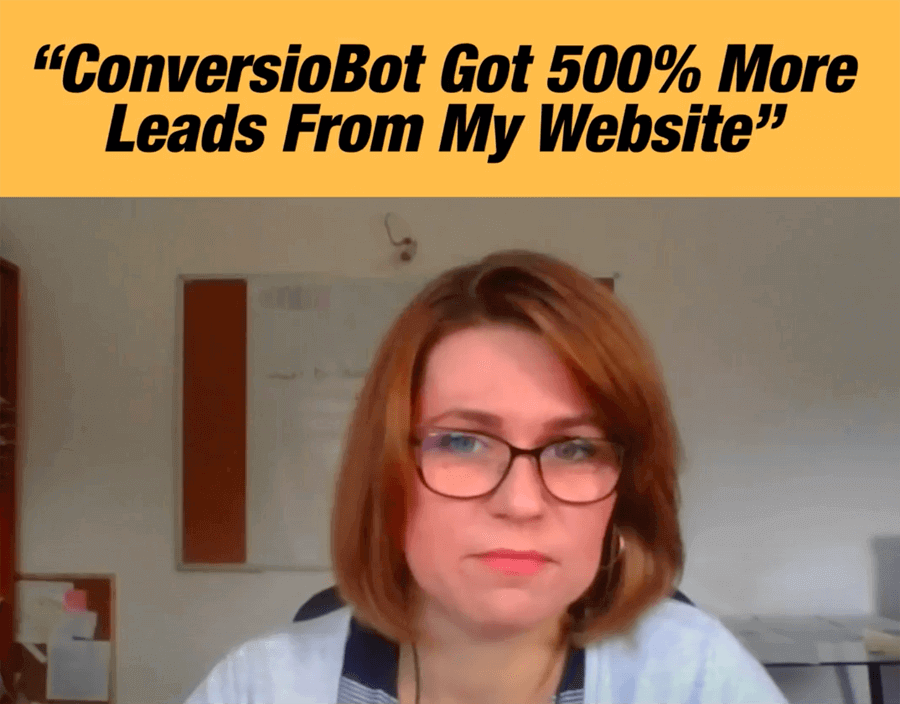 - Basia G